We are a Global Immigration and Visa Consulting firm specializing in Canadian and Australian immigration matters. We provide advice on immigrating to Canada and Australia and process applications for all types of temporary and permanent visa classes such as Canada Express Entry, Australian Skilled Migration, Canada Investor Visa, Australia Business Migration (Visa Subclass188), Self-Employed Class, Family and Marriage Sponsorship, Student Visa, Canada Visa, Australia Visitor Visa, UK Visa, Schengen Visa, etc. Members of our firm include licensed immigration lawyers and consultants who have several years of experience and expertise in the field of immigration.
Since the whole procedure is done by Registered Lawyers, the services we provide are 100% genuine and transparent.
Why us?
Our Visa Success rate is higher! We can show you a list of recent immigration file approvals

File processed by Licensed Immigration Consultants/Lawyers, therefore, you have 100% security!

We will help you in settling down in Canada, Australia, and the USA;

From beginning to end, our services and work process are 100% transparent. You will get all updates on each step.

Immigration is extremely complex, our expert Bangladeshi and foreign teams will be there to make everything easy for you

Our team members include highly experienced immigration consultants;

We never provided any unethical or fraudulent immigration or visa service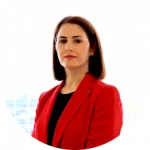 Ms Konul
Barrister, Solicitor & Canadian Immigration Lawyer
Licence ID – 77455N
Member of Law Society of Ontario & Canadian Bar Association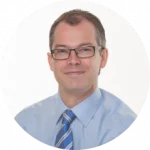 Richard Foster
Principal
Australian MARA No. 1912027
Authorized of Australian Securities and Investments Commission (ASIC)
A Leading Immigration & Visa Consultancy Firm in Bangladesh
We specialize in Immigration to Canada, Immigration to Australia, and the U.S..