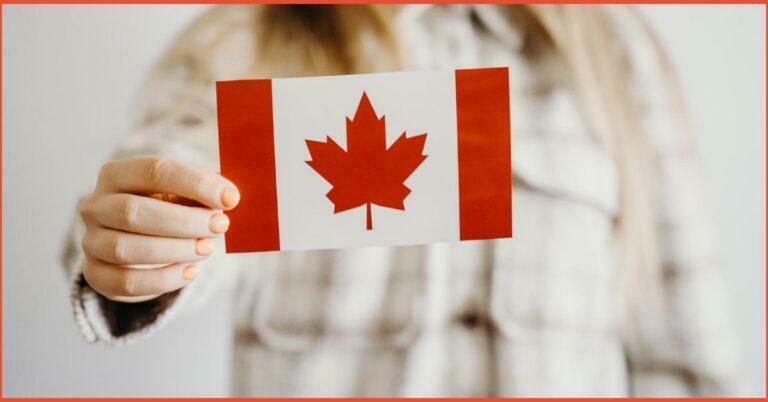 Canada Immigration from Bangladesh 
Canada immigration from Bangladesh is a common trend now! Skilled professionals like engineers, marketing officers, bankers, NGO workers, software and IT experts, accountants, auditors, medical professionals, business owners, entrepreneurs, and more than 100 other types of professionals immigrated to Canada from Bangladesh. Many students from Bangladesh enroll in Canadian Institutes and later apply for Canadian permanent residence.
According to a statistical report, in Canada (2020) there are 100,000 Bangladeshi-origin Canadians. 
Immigration to Canada might be the best decision for you if you prefer living in a North American country to ensure a bright future for your next generation.
The government of Canada has set a target of welcoming over 400,000 new immigrants each year, between 2022-2024. Canada offers one of the world's most open and vibrant immigration programs. 
Immigrate to Canada through Express Entry
The Federal Skilled Worker Program (FSWP) is Canada's oldest immigration program! At present, the FSWP is among the most popular three skilled worker programs managed by Canada's Express Entry system. 
Express Entry, similar to applying for skilled migration to Australia. It uses a points-based selection system, known as the Comprehensive Ranking System (CRS), to rank potential candidates and choose the best ones for Canadian permanent residence. 
There are several core factors in the Comprehensive Ranking System (CRS). Age, level of education, language skills in English or French, and job experience are the most important factors for successfully moving to Canada with family.
Successful candidates under the Express Entry program get an Invitation to Apply (ITA) for permanent residence. Canada's IRCC issues ITAs approximately every two weeks. If you do not get an ITA, you cannot apply for permanent residence. 
If you get an ITA, you will be required to submit your proper application for permanent residence to Immigration, Refugees and Citizenship Canada (IRCC). You will get a decision once a visa officer reviews all your information and documents provided via the IRCC portal.
Canada's express entry is considered an important program through which people can get Canadian PR. Many business owners who plan for Canadian immigration by investment may also get benefited from the express entry process.
What are the requirements for Express Entry?
In order to be eligible to apply under the Federal Skilled Worker Program, you must meet the minimum requirements for work, language ability, and education and achieve at least 67 points in the six factors points test. The minimum requirements are:
Job experience: One year of full-time job experience in the past 10 years in a skilled occupation classified under the  National Occupational Classification (NOC) skill level 0, A, or B;
English test score: You must score CLB 7 or higher in IELTS (General)
ECA: Canadian educational credential (certificate, diploma, or degree) or foreign credential and Educational Credential Assessment (ECA) report.
Pass 67 points test: You must score 67 out of 100 on the six-factor points test.
Meet the settlement funds criteria (if applicable).
What are the benefits of Canada Express Entry?
Right to live and work anywhere in Canada
Bring your family members to live in Canada
World-class education for children (Free)
World-class healthcare (Free)
Social benefits
Apply for Canadian Citizenship and a Canadian Passport
Move between provinces
Do job, business, or self-employment
Invite your family member to get Canada visa from Bangladesh
How to apply for Express Entry?
STEP 1: Educational Credential Assessment (ECA)
STEP 2: IELTS
STEP 3: Get your CRS score
STEP 4: Improve your CRS score
STEP 5: Submit your Express Entry Application into CIC pool
STEP 6: Apply for PNP (if applicable)
STEP 7: Wait for the draw result
STEP 8: Invitation to Apply (ITA)
STEP 9: Filing for Canada Immigration
STEP 10: Arrive in Canada!
Immigrate to Canada through Provincial Nominee Program (PNP)
Immigrate to Canada from Bangladesh through a Provincial Nominee Program (PNP) is always there for you if you're not eligible for Canada express entry! Launched in 1998, the Provincial Nominee Program (PNP) is the second oldest immigration program in Canada that has been helping people immigrate to Canada as skilled workers. 
Almost every province and territory operates the PNP to attract more and more qualified skilled workers from all over the world to accelerate their economic development. 
Similar to Australia's Skilled Nominated Visa, Subclass 190, Provincial Nominee Programs (PNP) let provinces respond to their individual economic needs by nominating certain candidates for permanent resident status. Skilled and qualified people from Bangladesh are being nominated by most of the Canadian Provinces because of the easy visa rules. 
What are the popular Provincial Nominee Programs?
What are the Requirements for Provincial Nominee Program (PNP)?
Each province has its own set of requirements. Here are some common requirements:
ECA: You must have an Educational Credential Assessment report
Job Experience: You must have at least 1 year of full-time job experience that closely matches the selected National Occupation Code (NOC)
IELTS: At least CLB 4 or above
Pass the PNP points test: You must pass the points test of the particular province you're interested in.
What are the Benefits of moving to Canada from Bangladesh through PNP?
Low IELTS score requirements
Skilled migrants enjoy the same privileges and benefits as enjoyed by the express entry migrants
Get free education for children, free healthcare benefits
Become a Canadian permanent resident and apply for Canadian citizenship
Opportunities to study, work or do business
How to apply for Canada Provincial Nominee Programs?



Eligibility: First of all, you must check if you meet the eligibility requirements of the province if you're interested in immigrating from Bangladesh.
Complete a Provincial Nominee Program application: Submit a complete application to the province or territory;
Nomination certificate: If your application is right and you're eligible, you will receive a Nomination certificate from the province, allowing you to continue to the next step;
Submit your permanent residence application: When all provincial matters are complete, you can then apply to the federal government for your Canadian permanent residence visa.
How much money do you need to settle in Canada?
Number of family members – Funds Required (in Canadian dollars)
1            $13,757
2            $17,127
3            $21,055
4            $25,564
5            $28,994
6            $32,700
7            $36,407
For each additional family member    $3,706