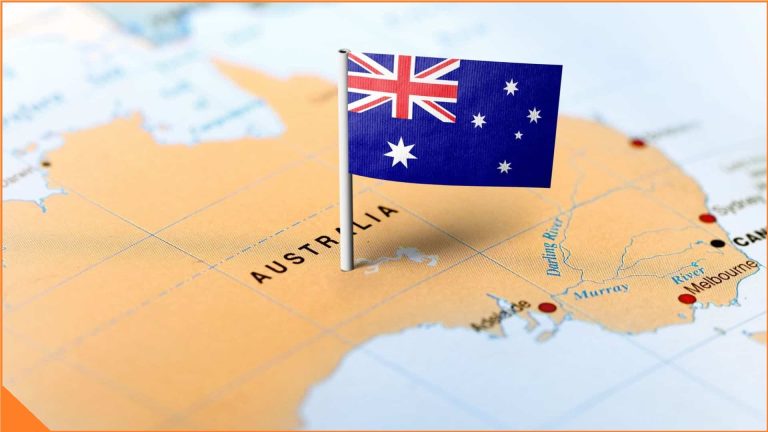 Australian Visa Subclass 190: Your Path to Skilled Migration
Australia, with its thriving economy, picturesque landscapes, and high living standards, has long been a dream destination for skilled professionals seeking to start a new life abroad. Among the various pathways to migration, the Visa Subclass 190, also known as the Skilled Migration Visa, stands as an enticing option. 
What is Visa Subclass 190?
Visa Subclass 190 is a permanent residency visa designed for skilled workers who have been nominated by an Australian state or territory government. This visa allows you and your family to live and work anywhere in Australia permanently. It is a points-based visa, and to be eligible, you must score enough points on the Australian Points Test, which evaluates factors such as age, English language proficiency, work experience, and qualifications.
How to Apply for Visa Subclass 190
Step 1: Check Your Eligibility
Before you embark on your Visa Subclass 190 application journey, it's crucial to determine if you meet the eligibility criteria. Key eligibility requirements include:

You must be invited to apply for this visa after submitting an Expression of Interest (EOI) through the SkillSelect system.

You must have a nomination from an Australian state or territory government.

Your occupation must be on the relevant skilled occupation list.

You should meet the minimum points requirement, typically set at 65 points.
Step 2: Expression of Interest (EOI)
To apply for a Visa Subclass 190, you must first submit an Expression of Interest (EOI) through the SkillSelect platform. In your EOI, you will provide information about your skills, qualifications, work experience, and other relevant details. State and territory governments and potential employers in Australia can view your EOI and decide whether to nominate or sponsor you.
Step 3: Receive Nomination
If your EOI is selected and you receive a nomination from an Australian state or territory government, you will be invited to apply for Visa Subclass 190. Nominations are typically based on the demand for your skills in the nominating state or territory.
Step 4: Lodge Your Visa Application
After receiving the invitation to apply, you will need to complete the visa application process. This involves submitting the required documents and paying the relevant application fees. You may also be asked to undergo health and character assessments.
Step 5: Wait for a Decision
Once your application is lodged, the Department of Home Affairs will assess your submission. Processing times can vary, but you can check the status of your application online. It's important to provide accurate and complete information to avoid delays.
Step 6: Visa Grant
If your application is approved, you will receive a Visa Subclass 190 grant, allowing you and your eligible family members to live, work, and study in Australia indefinitely.
Benefits of Visa Subclass 190
Obtaining a Visa Subclass 190 comes with a host of advantages, making it an attractive choice for skilled migrants:
1. Permanent Residency
One of the primary benefits of the Visa Subclass 190 is that it offers permanent residency in Australia. This means you can live in Australia indefinitely, access healthcare services, and enjoy the benefits of a stable and secure environment.
2. Work Flexibility
With a Subclass 190 visa, you have the freedom to work in any occupation and location across Australia. You are not tied to a specific employer, and you can switch jobs as per your career goals.
3. Study Opportunities
Visa Subclass 190 holders can enroll in various education and training programs in Australia. This provides opportunities for you and your family members to further your education and enhance your skills.
4. Access to Healthcare
As a permanent resident, you are entitled to Australia's high-quality healthcare system. You can enroll in Medicare, which covers essential medical expenses.
5. Sponsor Eligible Relatives
Once you become a permanent resident through Visa Subclass 190, you have the option to sponsor eligible relatives for their own visa applications, helping them join you in Australia.
6. Pathway to Citizenship
Holding a Subclass 190 visa opens up a pathway to Australian citizenship. After fulfilling certain residency requirements, you can apply for citizenship and enjoy the benefits of being an Australian citizen.
Tips for a Successful Application
Applying for Visa Subclass 190 can be a competitive process, so here are some tips to increase your chances of success:
Choose the Right Occupation: Ensure your occupation is on the relevant skilled occupation list and aligns with your skills and qualifications.
Boost Your Points: Aim to score as many points as possible on the Australian Points Test. This may involve improving your English language proficiency, obtaining additional qualifications, or gaining more work experience.
Prepare Thoroughly: Ensure all required documents, such as education certificates, work references, and identity documents, are complete and well-organized.
Health and Character Checks: Be prepared to undergo health and character checks as part of the application process. It's essential to meet the necessary health and character requirements.
Stay Updated: Keep abreast of changes in immigration policies and regulations. Ensure you are aware of any updates that may impact your application.
Seek Professional Advice: Consider consulting an Australian migration agent in Bangladesh or an immigration lawyer for expert guidance and assistance with your application.
The Australian Visa Subclass 190, a permanent residency visa for skilled workers nominated by Australian state or territory governments, offers an excellent opportunity for those looking to embark on a journey of skilled migration to Australia. With the right qualifications, skills, and guidance, you can make this visa a stepping stone to a new life in a country known for its economic prosperity, stunning natural beauty, and exceptional quality of life. By following the steps outlined in this guide and understanding the benefits it offers, you can take the first steps toward realizing your dream of becoming a permanent resident of Australia.